If you haven't visited The Backlot Perth yet, we strongly recommend you drop by one day soon - and while you're at it, make sure you check out this incredible Heath Ledger mural, painted last October and located in the main foyer.
The oil and acrylic based artwork was painted by Australian artist and four-time Archibald Prize People's Choice winner, Vincent Fantauzzo, who was a close personal friend of the late Perth boy and Oscar-winning actor, and remains close to the family.
Fantauzzo explains the background to the mural on his website, vincentfantauzzo.com, "I hoped the wall painting of Ledger in his defining role as The Joker would inspire local emerging film makers to reach for the heights. I'd been blown away by the vast number of paintings, drawings and other artworks posted online of Ledger as The Joker. That added a little bit of pressure but it made me feel that I was contributing to that community of people being inspired by Heath."
We think this is a beautiful and touching tribute to an amazing local talent, and we'd like to take this opportunity to say a very special thank you to Ian Hale from The Backlot Perth, Vincent Fauntauzzo and Kim Ledger for granting us permission to use their shots of the work-in-progress.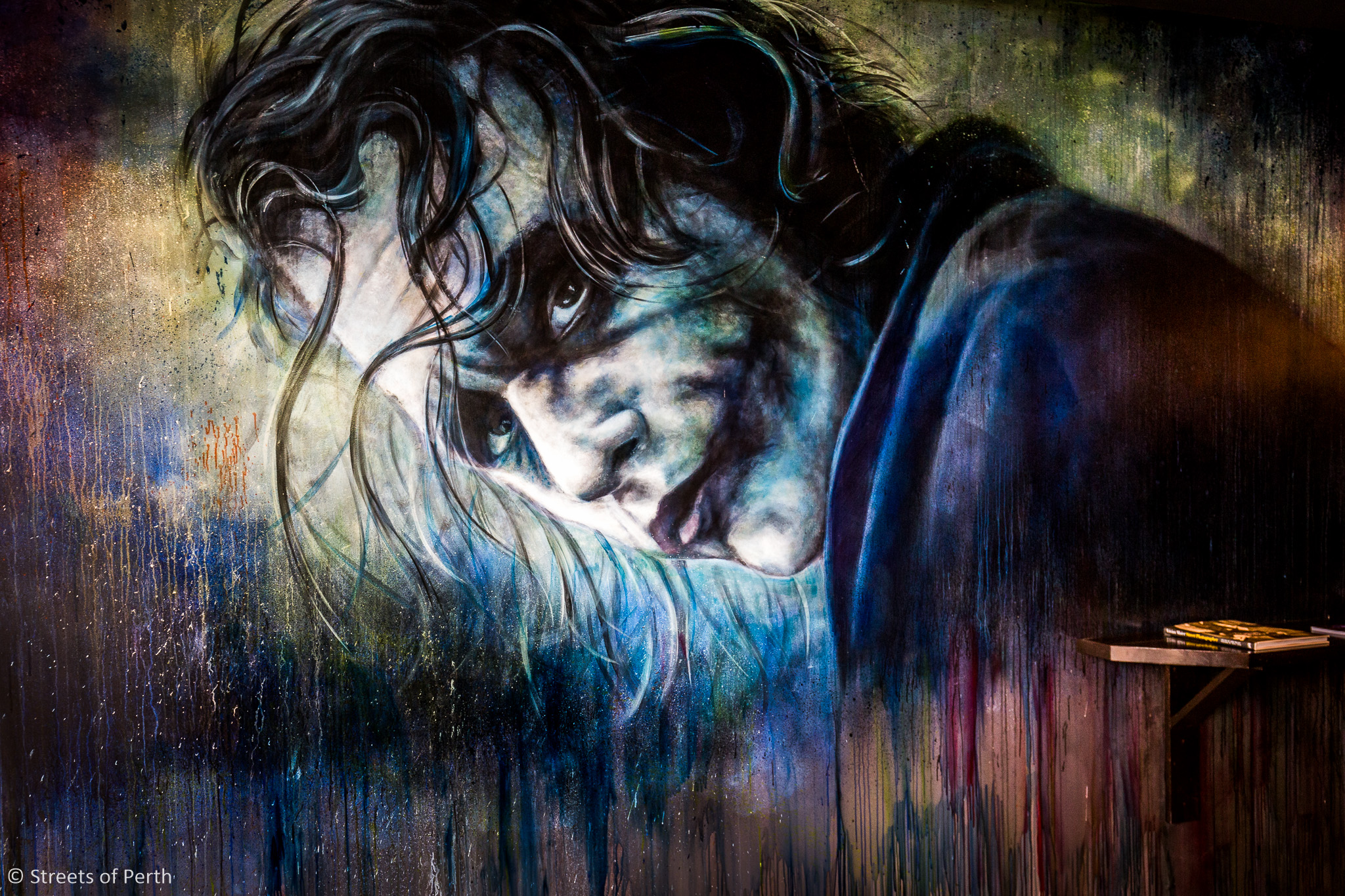 All images by Streets of Perth and The Backlot Perth.
The Backlot Perth is a new private cinema and post-production facility in West Perth, which is also available to hire for private events and corporate presentations. To find out more, visit thebacklotstudios.com/perth